Pietro's Italian Restaurant and Pizza
Pietro's Italian Restaurant and Pizzeria is a family owned and operated establishment, providing mouthwatering, authentic Italian dishes, catering and a friendly atmosphere that will keep you coming back for more.
Born in Naples, Italy, owner Nick Esposito moved to the U.S. in 1989 and worked in a family owned restaurant. He didn't know it at the time but Nick was gaining the experience that he and his wife, Jennifer, would need to make Pietro's Italian Restaurant and Pizzeria one of Manahawkin, New Jersey's most popular eateries.
Since 2000, Nick and Jennifer Esposito have been serving up culinary delights for Pietro's customers, many of whom return for the delicious food week after week. With several varieties of freshly made pizza, served up 7 days per week, sumptuous Italian homestyle meals and an amazingly friendly atmosphere, it's easy to understand why it's such a favorite.
Pietro's delicious foods are available for off-site parties and events of any size, too. Nick and Jennifer love to put their passions for cooking and customer satisfaction to work to help make any party or event a scrumptious success.
Nick and Jennifer invite you to come and join the fun at Pietro's, any day of the week. Bring a bottle of your favorite beverage and enjoy a hearty Italian meal and good company in the expanded dining room, or take home a fresh, piping hot pizza. Either way, you'll be eating some of the best Italian food you've ever had, served by people who delight in making it for you.
Enjoy, buon appetito!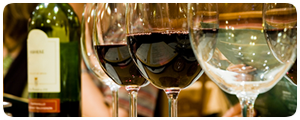 BYOB
Bring your own wine or beer.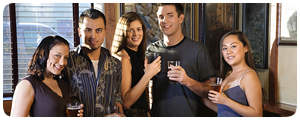 Catering
Let us cater your next party.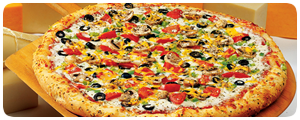 Gluten-Free
Gluten-free pizza and stuffed shells available.