Salmon steak and lemon sauce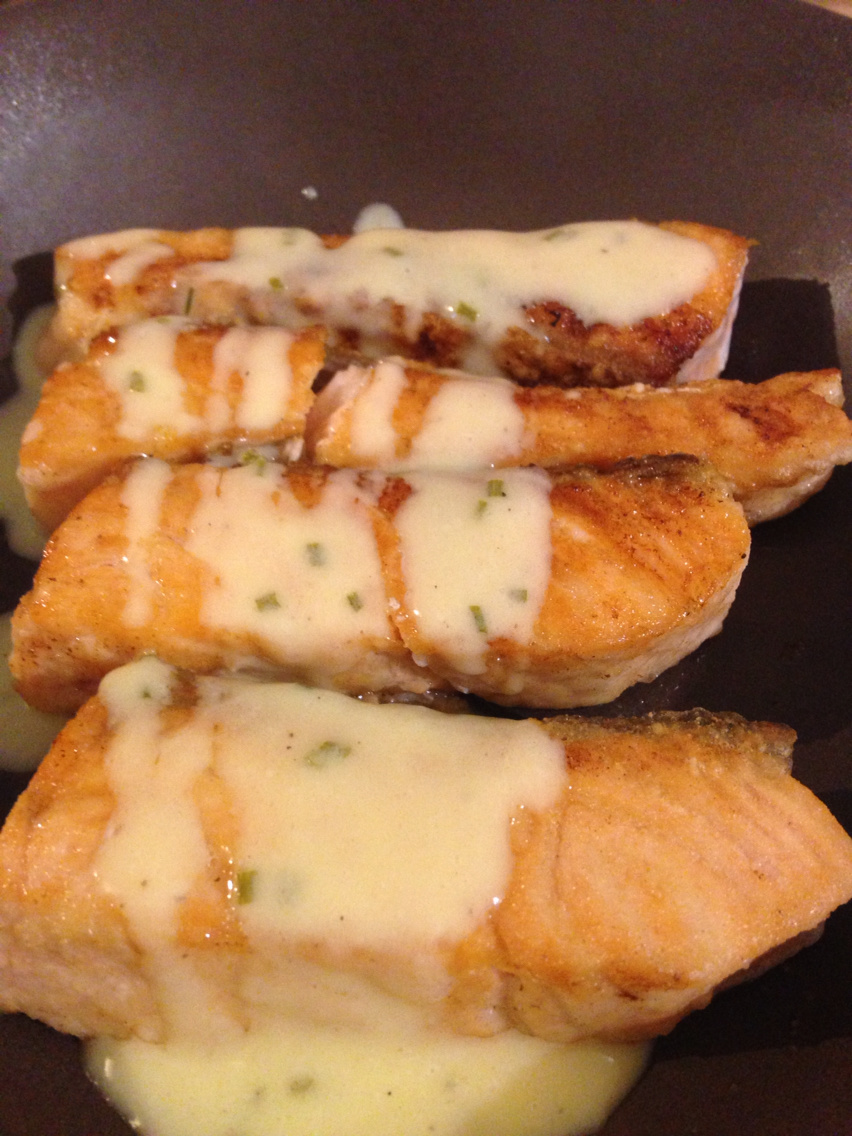 Recipe that is not Licht AT ALL ..... Ingredients (for 2 people):
* 2 beautiful salmon pavers
* 60 gr of butter + a hazelnut
* 1 lemon
* 2 tbsp. to s. thickened light cream
* 10 sprigs of chives
* A little flour
* salt and pepper

Recipe:
1. Roll the salmon patties in the flour
2. In a skillet, put a knob of butter and cook the salmon steaks on both sides.
3. Meanwhile melt the butter in a saucepan.
4. Add 2 tbsp. to s. lemon juice (+ or - according to your taste)
5. Add the thick cream and mix well. Heat gently and not too long.
6. Season with salt and pepper and add the chives.
7. Pour over the salmon and taste.